More about Dr. Vidyadhar Bapat
Conducts Stress Management programmes for Corporates, directed towards Individual and business growth.
Conducts personality development workshops, specially designed for children.
Runs a social organization "Jyotirgamaya Foundation" dedicated for recovery and rehabilitation of patients with acute stress, psychological disorders. Besides group sessions, physical exercise, recital of Music, poems and drama are important aspects for recovery.
Has written and directed internationally acclaimed film "Mazi Goshta" (My Story) on "Schizophrenia", with Mr. Jatin Wagle.
Writes regularly for print Media and contributes on Radio and T.V.
Conducted sessions for Rotary Clubs and many social organizations.
Uses Music and Drama therapy for recovery and rehabilitation and has done several public shows. This is a unique concept.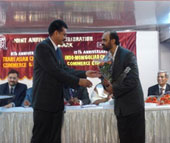 Being felicitated by
Trans Asian Chamber of Commerce International
Award for work in field of
Psychology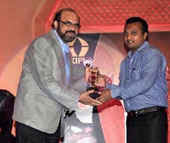 Receiving Award
Best Doctor Psychotherapy (India) from NBC for
year 2011 at Hotel Trident, Mumbai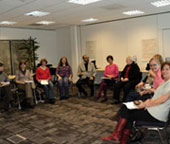 In workshop
at London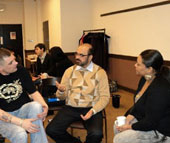 In session at
Birmingham, U.K.